KOREA'S #1 CONDIMENT
GOCHUJANG
MIX IT. DIP IT. MARINATE IT.
Gochujang is a chile paste with unique umami flavors, thanks to the fermentation process, and a medium spicy finish that lingers on the palate. Koreans consume so much gochujang that it is often coined as Korea's ketchup, try dipping your fresh veggies straight into a jar - you won't regret it! Add an elevated flavor to your dishes with this staple Korean condiment.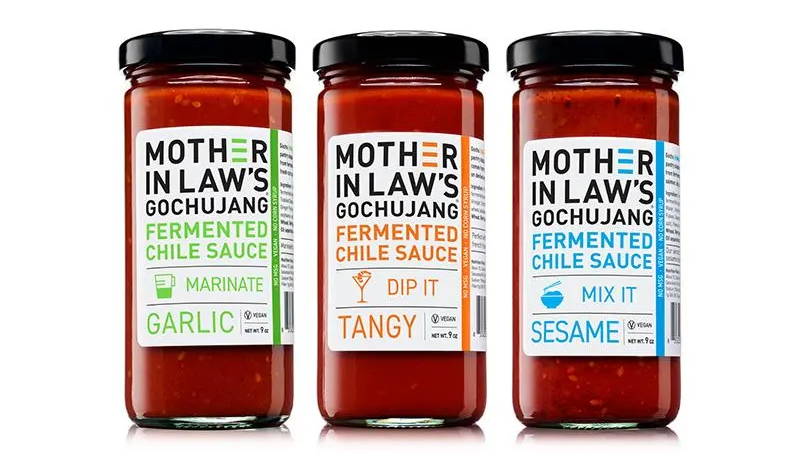 GOCHUJANG
COLLECTION
1 Tangy + 1 Sesame + 1 Garlic + 1 Paste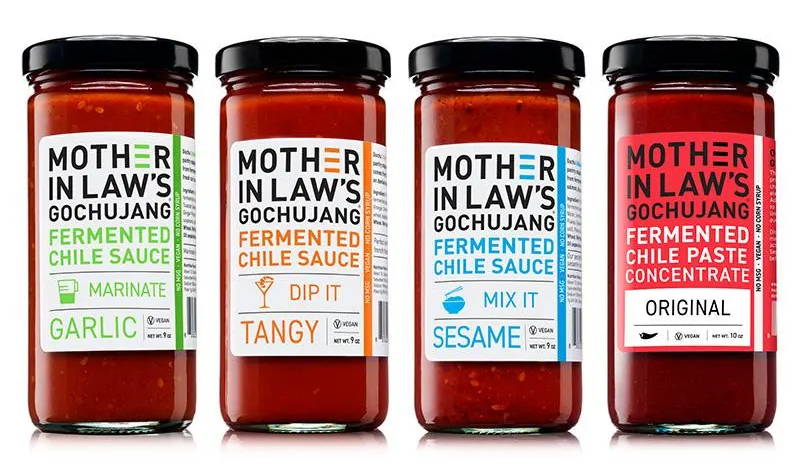 KITCHEN
CLASSICS
2 Garlic + 2 Paste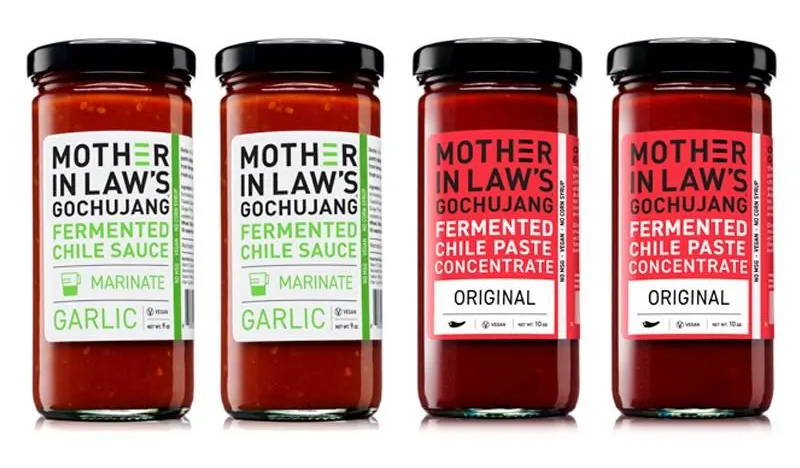 Mother-in-Law's is a testament to my Korean heritage and my love for food. Before starting Mother-in-Law's Kimchi, I worked all over Europe harvesting grapes and learning about the beauty of wine-making. As tastings editor for a national wine magazine, I fell in love with wines which formed a deep appreciation for all handcrafted fermented foods that reflect a place, culture and its people.
It was not until 2009, now living in New York City, that it occurred to me that there wasn't anyone out there offering a quality kimchi on the market. Inspired by my mother's restaurant in Garden Grove, CA (Jang Mo Jip, aka "Mother-in-Law's House") and her original kimchi recipe, as well as handcrafted fermentation traditions of wine and cheese-making I learned to love in Europe, Mother-in-Law's Kimchi was born.
I'm delighted to bring authentic, traditional fermented Korean flavors that represent a place and culture to your table

Lauryn Chun
Founder, Mother-in-Law's Kimchi