A DAILY GUT-HEALTHY SNACK.
Probiotic rich fermented flavors to spice up your everyday. Packed fresh and cold fermented (35-40 degrees) for a refreshingly crisp, bright, and crunchy taste.
---
"Ruddy MIL Kimchi is spiced to the hilt, but the fire is tempered by the rich complexity of the pickle, which is made without preservatives. Serve it with appetizers, layer it in a sandwich or on a burger, or use it to brighten a dish of grilled meat or fish".
-Florence Fabricant, Dining & Wine
---
---
"Over time a properly made kimchi, its transformation abetted by the antimicrobial effect of chilis, takes on a sportiness that is the result of carbon dioxide released by propagating lactobacilli, the quintessential "good bacteria".
-Rob Haskell, The Long Game

---
---
"It's the love of Bekah From The Bachelor's life! She's 'obsessed' with the fermented condiment, which you can add to sandwiches, appetizers, or grilled protein."
- Alaina Demopoulos, Here's How Bekah From The Bachelor Turned Around Her Severe Acne

---
---
"It's now my go-to for adding instant punch to a meal, from crispy chicken cutlets to basic white rice."
-Adam Rapoport, editor in chief, Bon Appétit, The 16 Best Things We Added to Our Pantry This Year

---
Our Everyday Kimchi was made specifically with you in mind. Full of probiotics that are good for your gut, the flavor is fresh, bright, and crunchy, and ready to be added to every meal. Top it on to your salad bowl, added it to your avo toast, on a grilled cheese, or eat straight from the jar for a probiotic snack and boost of flavor.
Everyday Kimchi is available at select grocery stores: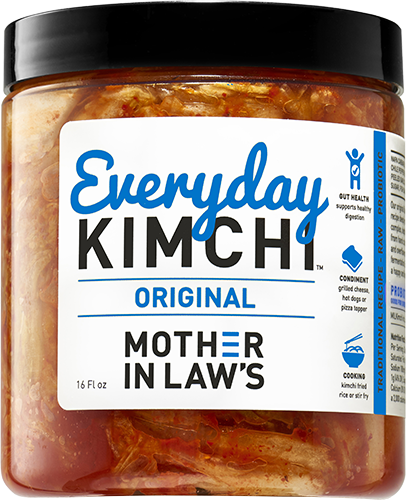 TRADITIONAL RECIPE
made with fish sauce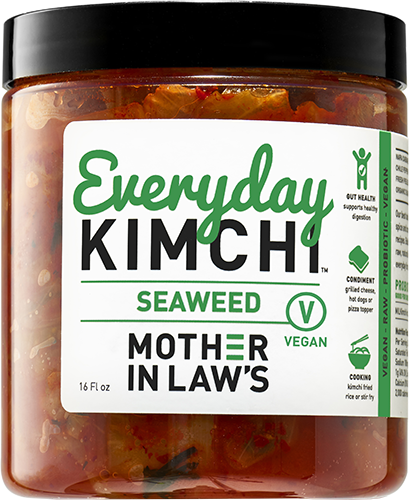 VEGAN RECIPE
made without fish sauce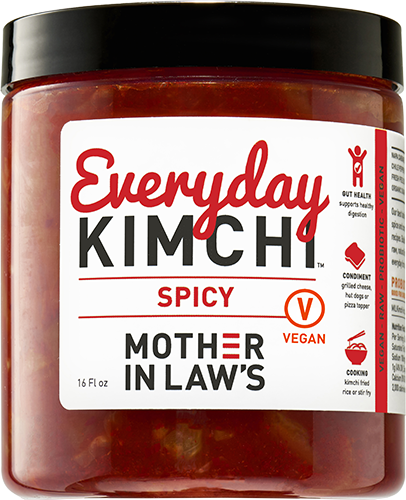 VEGAN RECIPE
made without fish sauce
-THE DIFFERENCE-
Everyday KIMCHI
---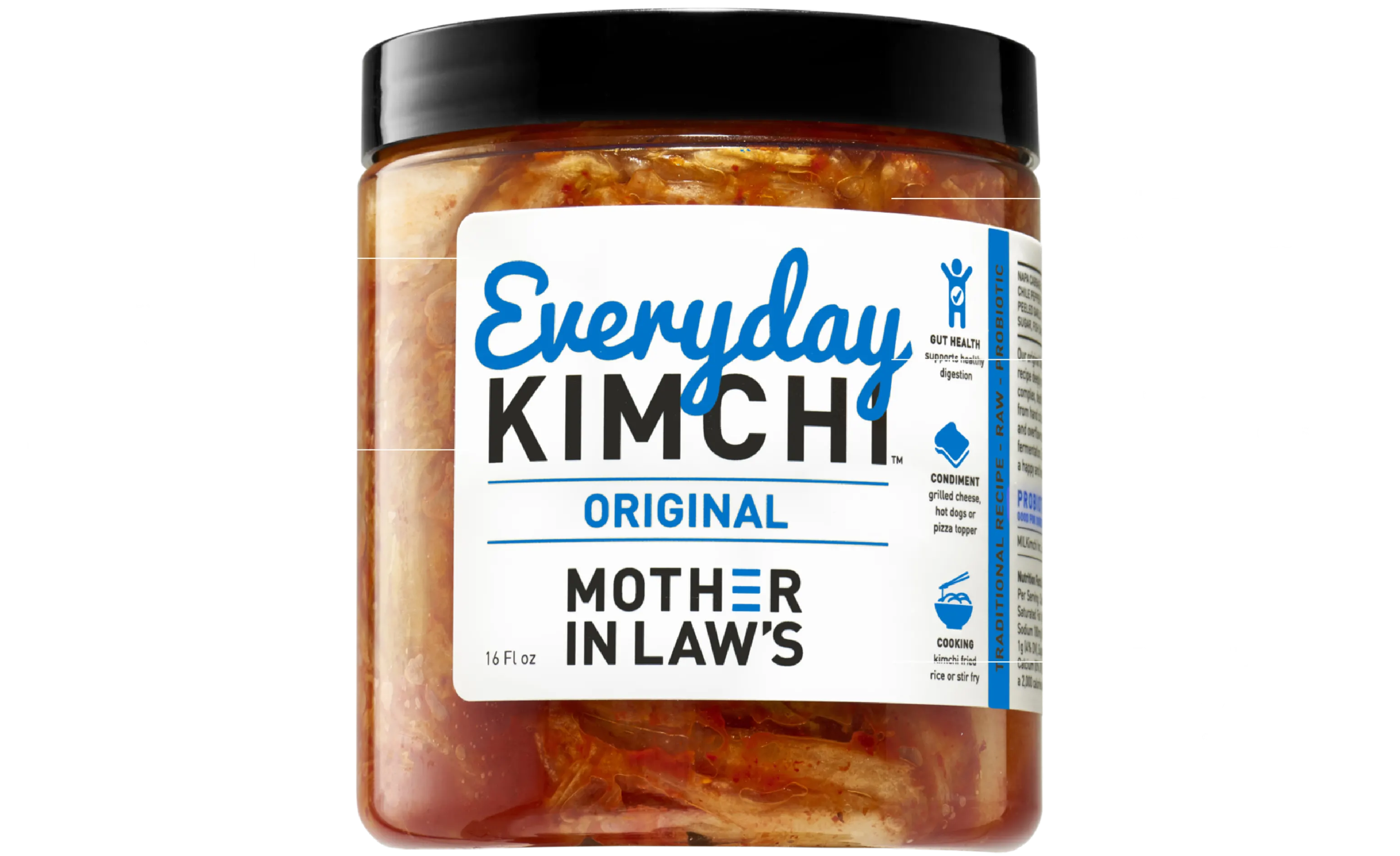 Mother-in-Law's is a testament to my Korean heritage and my love for food. Before starting Mother-in-Law's Kimchi, I worked all over Europe harvesting grapes and learning about the beauty of wine-making. As tastings editor for a national wine magazine, I fell in love with wines which formed a deep appreciation for all handcrafted fermented foods that reflect a place, culture and its people.
It was not until 2009, now living in New York City, that it occurred to me that there wasn't anyone out there offering a quality kimchi on the market. Inspired by my mother's restaurant in Garden Grove, CA (Jang Mo Jip, aka "Mother-in-Law's House") and her original kimchi recipe, as well as handcrafted fermentation traditions of wine and cheese-making I learned to love in Europe, Mother-in-Law's Kimchi was born.
I'm delighted to bring authentic, traditional fermented Korean flavors that represent a place and culture to your table

Lauryn Chun
Founder, Mother-in-Law's Kimchi